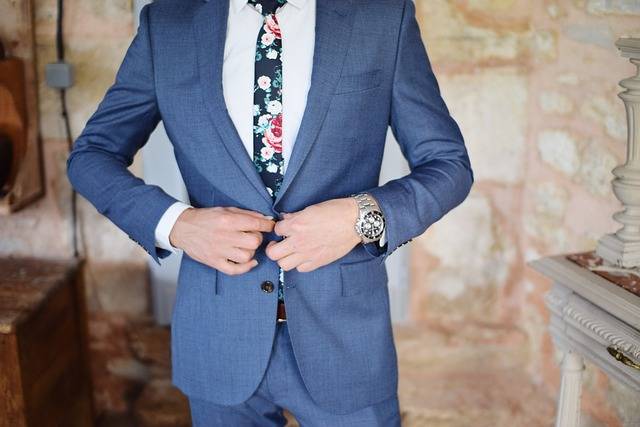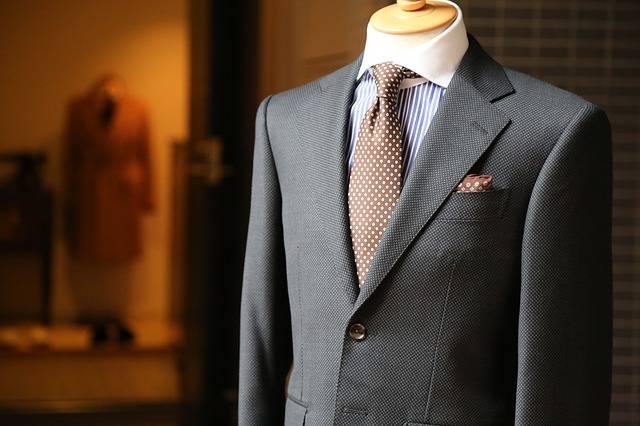 GenevaTailors your tailor in Geneva


Your bespoke suit from CHF 499.-


Shopping 7/7 on appointment only
Geneva Tailors, tailor-made suit specialist and much more !
We also have custom made shirts, chinos, blazers, vests, coats, bespoke lady suits, skirts, pants, tuxedo and tailored jackets for men and women in Geneva.

Our goal is to advise you, help you to be more elegant and dress in style.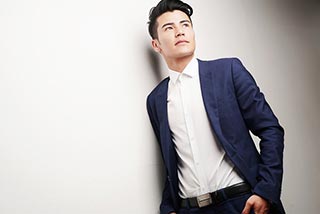 Dear Client,
You always thought that a costume was just a costume. Think again! Even if the fabric counts enormously, it is its cut that will be decisive as to the line of your suit / tailor to create your silhouette. And for that, no need to spend a fortune. We offer a complete tailor-made suit 499.- in the style of your choice, and this in one piece, because we are all unique and you are worth it!
That you no longer need a shirt, a classic summer or winter suit jacket, a coat, a trench coat, a groom suit, a jacket, a pants or suit vest, fitted jacket, blazer, buttonhole, suitMade of fabric, cotton, corduroy, stretch wool with elastane, one piece, one knot butterfly, cufflinks, cake tail, tailored suit, shawl, frock coat, tuxedo tuxedo with hem, virgin wool, cashmere, flannel or fine striped or checked, smoking / smoking we will do so that your clothes made to your measurements on your custom fit you best, and it, to match your silhouette and your style. The car does not go much better than men.
You have a choice of thousands of fabrics, as well as world renowned brand fabrics from Paris, London, Italy, Scotland, such as Loro Piana, Dormeuil, Drago, Holland and Sherry, Lanificio Cerruti 1881 , Vitale Barberis, Cavani, etc …
Try and shop from your home or at your office, go 7 days a week and 24 hours a day !!! Please call +41 79 283 80 48 or +41 22 519 06 34. You can also contact us by email at:sales@genevatailors.ch

Je voulais un gris chiné et je ne le trouvais nulle part. Lin a un très large choix de tissus et j'ai pu trouver mon bonheur. Concernant le design il a su bien me conseiller pour une coupe qui va avec mon style. Résultat top! JMG

jean marc guillermain


4/17/2018

D'excellents conseils, Geneva Tailors dispose d'une grande variété de choix de tissus tant pour les costumes que pour les chemises. Le rapport qualité-prix des costumes est plus que convaincant. La rapidité et la réactivité sont aussi à souligner. Je recommande à toute personne voulant un costume sur mesure de le faire chez Geneva Taloirs.

Eliott Muller


10/13/2018

Lin comes often to Belgium and makes my blazers and shirts. I'm very satisfied. Recommended

Bart De Vroey


4/15/2018

Entreprise sérieuse, décontractée et sympathique, disponible, efficace, qui se déplace à domicile. Conseils éclairés (de bon goût), à l'écoute du client tant au niveau de ses besoins mais aussi de son budget. Prix défiant toute concurrence, éventuelles retouches incluses dans le prix final. À la réception (rapide), produits de qualité, dépassant même les attentes du client... Personnellement j'ai commandé 2 costumes 3 pièces avec chemises et cravates pour mon mariage civil ET pour mon mariage religieux. Juste deux petites retouches à refaire (gratuitement) sur les gilets, le reste est nickel, rien à reprocher. Je suis à 200 % satisfait. Merci à Geneva Tailors et son très sympathique patron Lin. PS : je mesure 198 cm pour seulement 95 kg (donc svelte) et impossible pour moi de trouver quoi que ce soit dans le prêt-à-porter vu mon physique singulier. Là les 2 costumes me vont comme des gants. Je ne pouvais pas rêver mieux!

Benjamin Tobler


5/22/2018

Je suis vraiment très contente de mes costumes taillés par Geneva Tailor. Lin prend le temps de vous écouter pour vous conseiller au mieux et avec goût. Très flexible en terme de lieu et d'heure de rendez-vous il fait tout pour vous satisfaire. En plus d'un immense choix de tissus, les éventuelles retouches sont comprises dans le prix qui défie déjà toute concurrence. Bref je recommande vivement cette adresse ...

Nathalie Maeder


8/10/2018

Have had a few shirts and a suit fully tailored by Lin. Really happy with the whole process for start to finish. Couldn't recommend him more

blanc tames


6/21/2018

Excellents conseils et prestations. Toujours disposé à aider et à conseiller, arrangeant, c'est de loin la meilleure expérience que j'aie eue au niveau du sur mesure. Grand choix d'etoffes et de gammes. Je recommande les yeux fermés!

Bertrand Schmid


10/09/2018
Recevez nos dernières offres !